One Westerville Scholarship Winners Named for the Class of 2022
One Westerville Scholarship Winners Announced
Neighborhood Bridges Matches Funds Raised
WESTERVILLE, OHIO, May 20, 2022—Now in its second year, the One Westerville Scholarship aims to further equity. It is awarded to a black student from each of Westerville's three high schools who excels in the classroom, in the community, and is based on financial need. 2022 winners from Westerville North, Westerville South and Westerville Central high schools were announced at respective "Evening of Excellence" events over the past week.
Recipients of the 2021-22 One Westerville Scholarship are:
Maya Chaffin, Westerville North High School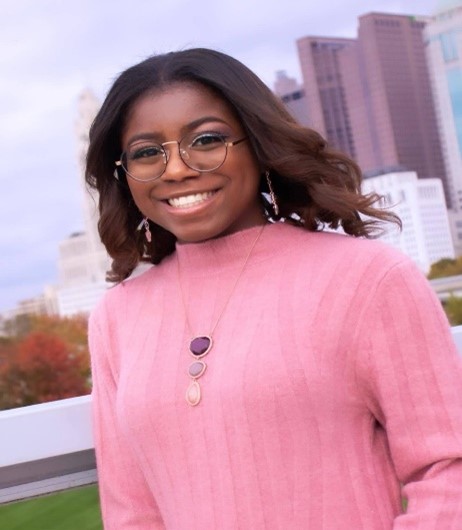 Maya maintains a 4.44 GPA, carries a full complement of advanced placement courses, and participates extensively in school and community activities, including varsity cheerleading, Warrior2Warrior mentoring, District Equity Team, and National Honor Society. Her objective is to secure admission to a collegiate film and media studies program in preparation for a career in the film industry. Her pastor wrote, "Maya Chaffin is a leader. Like the cream in a cup, she always seems to rise to the top. Like a championship runner, somehow, she always ends up at the head of the pack. Like a willing volunteer, she's always first in line…She leads with excellence as a minimum standard for everything she does."
Michael Donkor, Westerville South High School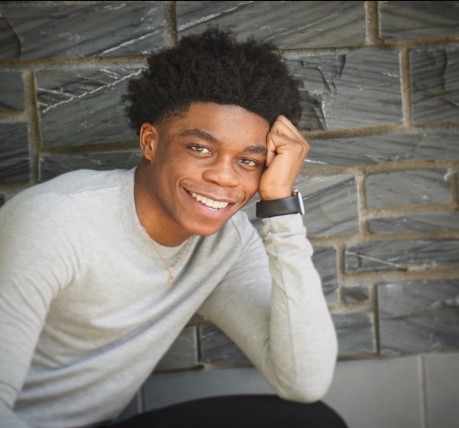 On his path of International Baccalaureate, Michael has achieved high accolades in the most difficult courses provided. Among his many extracurriculars in school and in the community, he is class president, vice president of student council, senior team captain for the track team, a member of Global Scholars, and a student advisor for Hope Squad. Michael plans to study biology and pursue his goals in the entertainment industry. His science teacher wrote, "His desire to be of service to those around him makes him an incredible member of any community he is part of."
Leora Kayihura, Westerville Central High School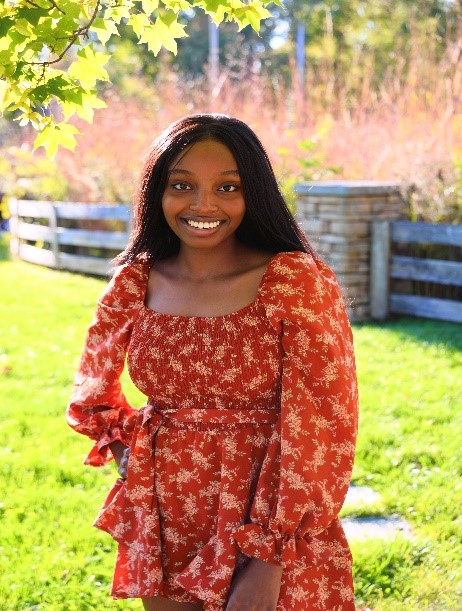 A member of National Honor Society and Global Scholars participant, Leora maintains a 4.23 GPA across her advancement placement courses. She is the president of All for One social justice group and founder of Central Nervous System – a club centered on student access to mental health services. In addition to her many other activities, Leora is senior class officer, a member of the Superintendent Advisory Committee and peer tutor. Her work in the community includes volunteering at the WARM local food pantry. Her AP literature teacher wrote, "She knows how to work hard both in the classroom and outside of school, displays maturity, has a heart for service and equity, and knows that reaching goals requires effort."
The One Westerville Scholarship Fund was created in 2020 by Ameena Freeman, Westerville North High School class of 2020; and Tah'bre Yemi, Westerville South High School Class of 2020 as Black Lives Matter movements were raising awareness across the country. They enlisted the help of Westerville City Schools and other alumni to give back to the community, and created criteria for the scholarship based on economic need, classroom work and service to the community.
Under the guidance and support of Wes Ellifritz, the One Westerville MLK Basketball Classic event took place on January 17, 2022 to raise money for the scholarship. Admission proceeds from these basketball games went to the One Westerville Scholarship Fund. neighborhood bridges, a 501(3)(c) charity that supports direct local giving to help students and families meet basic needs, matched funds raised to enable a $1,000 award to each student.
"'Seeking equity for students so they can engage and succeed in school and life' is at the heart of neighborhood bridges' mission," said Rick Bannister, CEO and Founder, neighborhood bridges. "The One Westerville Scholarship originated from vision, compassion and a drive for change. The spirit of this endeavor lives on in the achievements and dreams of this year's recipients and those to come. We congratulate Maya Chaffin, Michael Donkor and Leora Kayihura on their academic excellence and commitment to spreading kindness in our community."
###