Inaugural One Westerville Scholarship Winners Announced
neighborhood bridges Embraces Founders' Vision, Matches Funds Raised

WESTERVILLE, OHIO, May 10, 2021—With the aim of giving back and furthering equity, two recent Westerville City Schools alumni set out in 2020 to start a college scholarship fund to benefit black students in Westerville. Their vision came to fruition with the announcement of the inaugural One Westerville Scholarship winners.
Ameena Freeman, Westerville North High School class of 2020; and Tah'bre Yemi, Westerville South High School Class of 2020, created the One Westerville Scholarship Fund as Black Lives Matter movements were raising awareness across the country. They enlisted the help of Westerville City Schools and other alumni.
"After the tragic death of George Floyd and movements that began, Tah'bre and I wanted to find a way to show support for our black community here in Westerville," said Freeman. "Our objective was to raise awareness, and to demonstrate the importance of spreading kindness and positivity during challenging times."
The young committee created criteria for the scholarship based on economic need, classroom work, and service to the community; and a rubric for evaluating applications. Alice Stevenson, Westerville North High School Class of 2019, led the process of securing and reviewing applications. They raised $2,500 in initial funds with the help of Megan Lee, owner of Megan Lee Designs in Westerville. Lee designed and made t-shirts for the committee to sell. Neighborhood bridges, a 501 (c)(3) charity based in Westerville, offered to host the scholarship fund and matched funds raised to enable an award of $1,500 to the winner at each of Westerville's three high schools.
The first ever winners of the One Westerville Scholarship are:
Damiya Martin, Westerville North High School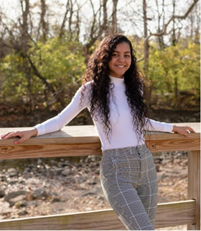 Damiya maintains a 4.45 GPA, is a member of the Warrior Volleyball Team, and is planning to attend the University of Kentucky in the fall to pursue a pre-law degree. Her AP English teacher wrote, "When I think of Miya I think of an incredibly kind, diligent, and inquisitive young woman who pours her heart into everything she does. Miya has genuinely made Westerville North a better place…while overcoming unimaginable economic hardship and challenges."
Emmanuel Okyere, Westerville South High School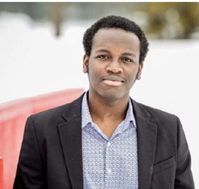 Emmanuel will graduate with a 4.70 GPA, serving as president of the National Honor Society and a section line leader in the Wildcat Marching Band. He plans to study computer science and philosophy. His IB chemistry teacher added, "It is hard to put into words how proud I am of Emmanuel. I had the joy of teaching Emmanuel in honors and then IB chemistry his sophomore and junior year. Emmanuel is the brightest student I have had in my entire career. Emmanuel is beloved by his peers…and is compassionate beyond measure."
Chiedza Guyo – Westerville Central High School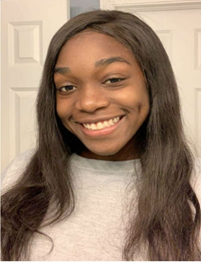 "Chi Chi" served as a class officer for the Warhawks, a member of the National Honor Society, and was named "All-Ohio" in indoor track in 2020. Her social studies teacher wrote, "She is bright, embodies kindness, and has a kind of strength and dignity that inspires those around her to be better. Her demonstrated commitment to justice is just one of the many reasons that I recommend her with utmost enthusiasm for this scholarship. As Dr. King asserted, 'A genuine leader is not a searcher for consensus but a molder of consensus,' and this is a perfect description of Ms. Guyo."
"We congratulate these three outstanding students on their achievements, and thank everyone who supported the fund to make these awards possible," said Yemi. "The name 'One Westerville' speaks not only to our vision, but also to the spirit of collaboration that exists within our community."
"'Seeking equity for students so they can engage and succeed in school and life' is a pillar of neighborhood bridges' mission," said Rick Bannister, CEO and Founder, neighborhood bridges. "We applaud the efforts of the young alumni team that made the One Westerville Scholarship a reality, and congratulate the exceptional students who won. It is such an honor to be involved with this initiative."
The Westerville Schools alumni who comprise the One Westerville Scholarship Committee are: Alice Stevenson (WNHS Class of 2019), Ameena Freeman (WNHS Class of 2020), Kendall Browne (WSHS Class of 2019), Tah'bre Yemi (WSHS Class of 2020), and Rick Bannister, CEO & Founder, neighborhood bridges (WSHS Class of 1983).