Special Concert given to benefit neighborhood bridges Boaz
TOP STORY
Good neighbors
Sean of the South headlines Neighborhood Bridges event
By MARY BAILEY The Reporter
Jul 29, 2023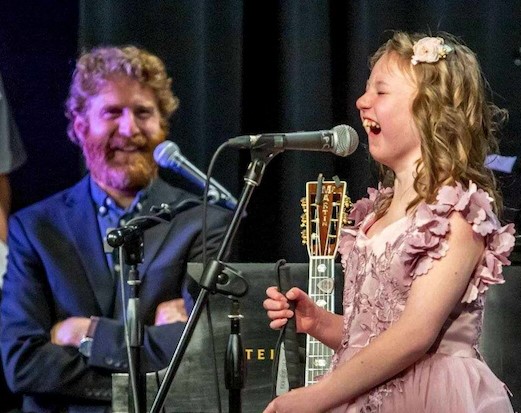 There are five basic human senses: touch, hearing, smell, taste and sight.

For 11-year-old Becca Butler, losing one of her senses did not give her a disability, it gave her the ability to grow and help others.
Becca, along with entertainer Sean Dietrich, known as "Sean of the South," will be part of a benefit show next month at Snead State Community College.
Proceeds will go directly to benefit Neighborhood Bridges Boaz, a national nonprofit that secures funds for students inside the school systems that have needs.
Mina Butler, a representative for the program, says she is proud to be able to help her community and this show has special meaning to her.
"My husband and I have always supported this program in some way and have had friends be a part of it. We have 5 children and some of the children who have needed help were students from our children's classrooms," Butler said. "When the opportunity came that they were looking for more members, I was happy to join them and help meet the needs of the students."
One of Butler's children, Becca, who was born with Turner's Syndrome, is blind.
"At 6 years old, she lost her left eye due to retinal detachment that couldn't be repaired," she said. "On Oct 22, 2021, she lost vision in her right eye. We went to Vanderbilt for surgeries, but they were all unsuccessful. Once she went completely blind, she started being more passionate with singing and music."
How Becca and Sean Dietrich became friends, happened as if it were meant to be.
"Sean has a blind coon-dog," Butler continued. "So, that's how he was first introduced to the blind community. Becca loves to sing, Sean loves to sing and one day, they had lunch. They have been close friends ever since."
Dietrich has toured the country and written 15 books. He is a one-man show with stories and singing about how he grew up in the South.
Even with his busy schedule, he kept his friendship alive with Becca.
Dietrich showed her how to play piano by ear and has since introduced her to a banjo and guitar.
Both Becca and Dietrich are headlining the Neighborhood Bridges Benefit.
"I promise you, you will laugh, and you will cry. It's just two hours where you can just get a break from life," Butler said. "They have performed together, and they just light up the stage, you can see the connection they have.
"Becca feels strongly about helping Neighborhood Bridges because it goes to help kids in her school. She feels that the community prayed for her and helped her when she was going through her health problems and she wants to do this as a way to give back to them."
The Neighborhood Bridges Boaz benefit show will be held Thursday, Aug. 24 at 6:30 p.m. Doors open at 5:30 p.m.
Tickets are $30 and have to be purchased in advance, online at eventbright.com.
After the show, there will be a meet and greet with Dietrich and Butler.